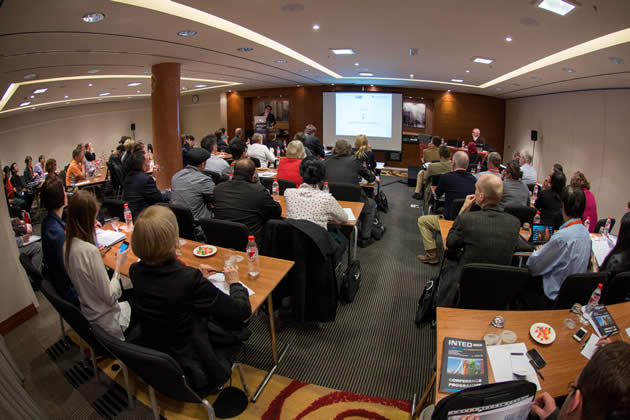 INTED is one of the largest international education conference for lecturers, researchers, technologists and professionals from the educational sector. After 10 years, it has become a reference event where more than 700 experts from 80 countries get together every year to present their projects and share their knowledge on teaching and learning methodologies, educational innovations and experiences in technology and development.
INTED is more than a conference, it is an ideal platform for strategic international networking. The best place to present your innovations and projects about education and technology.
We invite you to submit your abstracts and participate in INTED2016. You can present your contributions in two formats:
– In person: oral and poster presentations.
– Virtually: if you cannot attend in person.
You can find the conference topics here.
The deadline extension for abstracts submission is 3rd of December, 2015.
– Present your projects and experiences in one of the largest international conferences on education.
– Interact with international educators and technologist for future cooperation.
– Meet 700 participants from more than 80 countries.
– Learn about education innovations and strategies in 70+ thematic sessions.
– Publish your paper in INTED2016 Proceedings.
+infos(INTED 2016): LINK